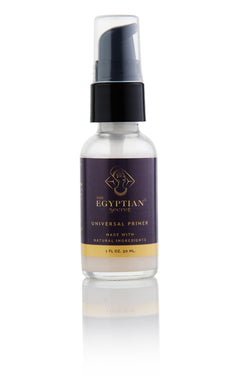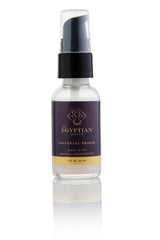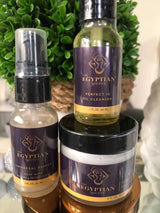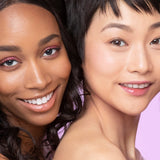 theegyptiansecret
Supreme Universal Queen Primer
ID:
This unique vitamin -rich essential formula smoothes, hydrates, and revitalizes while preparing skin for long-lasting makeup wear. You will want to incorporate this illuminating primer in your daily regimen. Energized with our exclusive fresh rose complex, this silky serum naturally hydrates and controls oil, giving the skin a dewy, pearlescent finish.
"- Preps skin for longer-lasting makeup . - Hydrates to visibly tighten, bri ghten & plump - Minimizes appearance of pores, lines & wrinkl es"
"HYALURONIC ACID: Replenishes skin moisture to minimize the appearance of fine lines & wrinkles. MULTIVIAMIN: A powerful multivitamin complex containing Vitamins E, C, B3, B5 & B6"