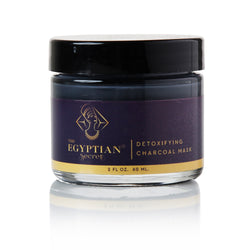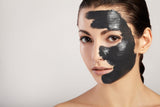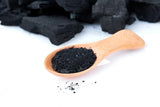 theegyptiansecret
Royal Detoxifying Charcoal Mask
ID:
Masks are one of the hottest trends in the beauty industry. The powerful combination of charcoal and three triple-action clays will leave your skin smooth, naturally exfoliated, and enriched. This indulgent formula acts as a magnet to capture deep – set impurities and toxins. While most masks tend to dry skin, this combines the powerful technology of lecithin which act s as a humectant to retain moisture and provide the nourishment skin needs. The outcome will leave your skin feeling reinvigorated with a healthy glow.
- Gently cleanses stressed, polluted skin. - Eliminates oils & dirt while reducing pores. - Leaves face feeling refreshed & radiant! ACTIVATED CHARCOAL: Removes surface impurities & toxins from the skin. KAOLIN CLAY: Eliminates excess oil using its natural absorbent properties"
Customer Reviews
06/28/2019
Marshala B.
United States
Would Most Definitely Recommend
This product got rid of the pimples I had on my cheeks and chin. It was easy to apply and easy to take off. Leaves your skin feeling clean and fresh. It also got rid of the super dry patches my son had on his nose and chin. It was cool to see it work on different skin problems ( my sons skin being dry and mine having a few pimples).