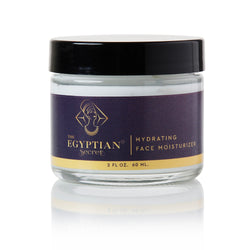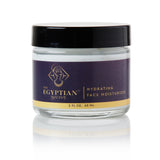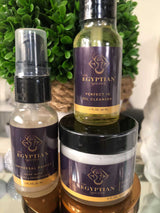 theegyptiansecret
Radiant Hydrating Face Moisturizer
ID:
Enjoy non-stop hydration with this powerful daily face moisturizer. The fast- absorbing, non- greasy formula will instantly hydrate and quench skin, regard less of the type. The light weight gel-based cream contains a clinically supported technology that helps skin create its own internal water source for continuous hydration, delivering 2X the moisture boost by day's end. It then continues to hydrate for up to 72 hours - even after washing and cleansing. This moisturizer is enriched with our unique Vita-p lex'" blend, a powerful antioxidant combination of Vit am ins E, C, and B that will leave skin feeling supple and dewy. Along with hyaluronic acid and aloe, which boost the skin with needed hydration, this light weight rose-scent ed cream is packed with humectants and polymers that also help lock in moisture and smooth dull skin.
- Instantly hydrates dry skin. - Renews tired skin with long-lasting effects. - Leaves skin feeling smooth & nourished
ALOE VERA: Soothes and revitalizes moisture-starved skin. CHAMOMILE: A natural herb that helps soothe skin and protect against free radicals.