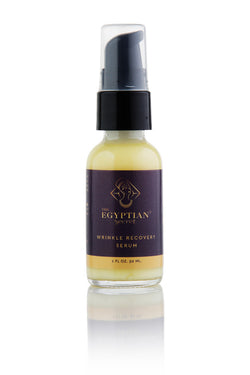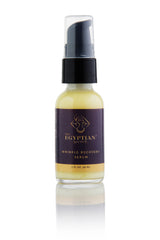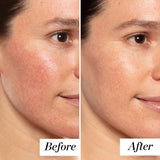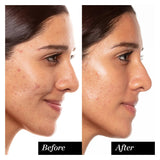 theegyptiansecret
Powerful Wrinkle Recovery Serum
ID:
Retinol is the No. 1 dermatologist-recommended treatment for anti- aging. This star ingredient pro motes skin renewal and enhances collagen production to visibly improve firmness and elasticity. It is a must-have for anyone that is serious about radiant, youthful-looking skin. This serum contains 1% retinol, which is clinically proven to noticeably reduce the appearance of fine lines, wrinkles, and age spots in as little as 12 weeks. This light weight silky serum also contains a clinically supported technology that helps skin lock in moisture for up to 72 hours - even after washing your face. The formula is rounded out with our unique Vita-plex blend, a powerful anti-oxidant combination of Vitamins E, C, and B that counterbalances potential irritation resulting from using a retinol treatment.   "BENEFITS- Helps reduce the appearance of wrinkles -- Visibly improves firmness & elasticity - Enhances uneven tone to brighten complexion." 
RETINOL: Vitamin A derivative boosts collagen to visibly reduce fine lines & brighten skin. VITAMIN COMPLEX: Vitamins E, C, B3, BS & B6.
Customer Reviews
06/05/2019
Lesley c.
United States
It's ok so far
It's been a short time that I've had the product and I'm not as happy as I thought I would be. I'm just going to give it a little more time and make a judgment then.